Do I have a right to perform a background check on a potential employee?
By: Doug Rector ~ 11/1/2022
You not only have a right, but an obligation to yourself, your business, and other existing employees who desire a safe and honest work environment. We are each a product of our past. The collection of experiences-good and bad-that define our past do not necessarily determine our future. However, a person's background does clearly influence what he or she can and will become. Therefore, an employer has an obvious need to know fundamental facts in an applicant's background that may play a role in their future. The goal is to find individuals who will be best suited for the jobs the company offers. This takes input from a variety of sources, including background investigations. The second reason pre-employee screening is so important is the very real threat of liability employers face under the legal doctrine of "negligent hiring."
Contact Northwest Loss Prevention Consultants to learn more about background checks and our pricing. We can tailor a package suitable to your needs and budget.
We have made it very affordable for business to conduct pre-employment screening. NWLPC is FCRA compliant.
Types of background checks:
Criminal (both nationwide and county)
Social Security verification
Address Verifiecation
Driving Records
Credit
Employment Verification
Tenant Screening
Education Verification
DOT Verification
Certification Verification
Bankruptcy Filings
National Eviction Registry
Reference Verification

---
Integrity Investigations
By: Doug Rector ~ 3/1/2021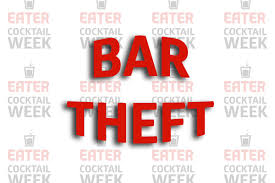 Did you know that approximately 75% of employees have stolen from their employer at least once? Employee theft costs business approximately 60 billion in losses per year? Why do employees steal? The most common reason is "opportunity".
Northwest Loss Prevention Consultants (NWLPC) is a mystery shopping company and is also a licensed private investigation agency. Along with traditional mystery shopping, social media monitoring, price audits, NWLPC also conducts integrity shops using licensed private investigators, NOT mystery shoppers.
Why is this important? For one, mystery shoppers are not trained nor insured in conducting integrity shops, which is a liability to both the client and to the MSP. Investigators are insured or bonded, which includes error and ommissions protection. This protects you, the client. In some states, it is against the law for someone not licensed to conduct any observations questioning integrity.
Please contact doug@nwlpc for further information.